New Audi A5 Models for Sale in Maplewood, NJ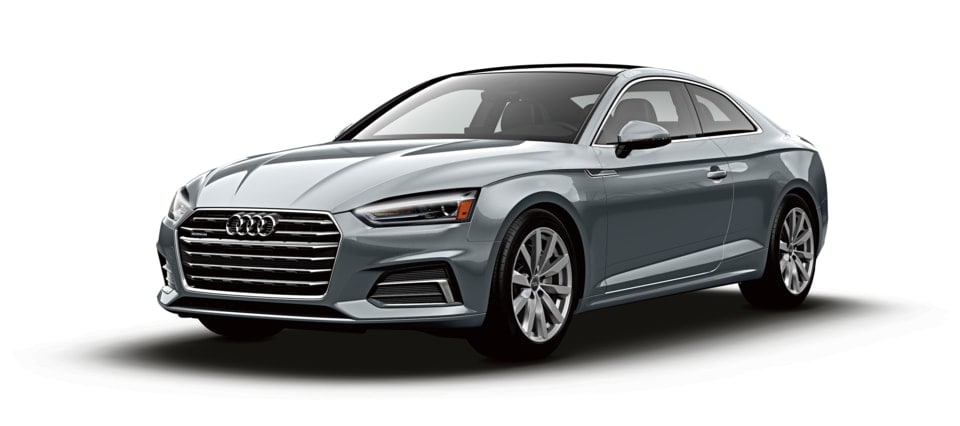 A Classic Design Rethought with the A5 Coupe
We are sure that you can imagine what a coupe looks like, it isn't a new design of vehicle, but you have never seen anything like the Audi A5 Coupe. It has a sleek design that highlights its stellar performance and premium interior. The inclusion of the Audi quattro all-wheel drive system allows the A5 Coupe to make cornering a breeze, and has the added functionality of better traction during a storm or on uncertain terrain. When you want to see what a luxury vehicle should be all about, the A5 Coupe is worth more than just a look.
A Premium Interior Complements a Sporty Exterior
A luxury vehicle should bring all facets of production together into a machine that leaves you wanting nothing more: the A5 Coupe fits this description.  With the most advanced technology, including the Audi Virtual Cockpit, the Head Up Display, and the available MMI system, you will always have the easiest access to all the most important information. Technology isn't the only thing that should be inside your vehicle, comfort should also be a main focus. With leather seats being the standard, a leather-wrapped steering wheel, and premium materials, you wouldn't imagine driving anything else after the A5 Coupe.
Audi Millburn Can Help you Choose Yours
To understand all the benefits of buying, leasing, or financing an A5 Coupe, you'll need to visit our dealership in Maplewood, NJ. Our team will be able to answer all your questions, making you confident that the A5 Coupe is right for your lifestyle. Even though it has the same body style as many other models, the premium interior, sporty design, and exciting performance will make you realize this vehicle is one of a kind.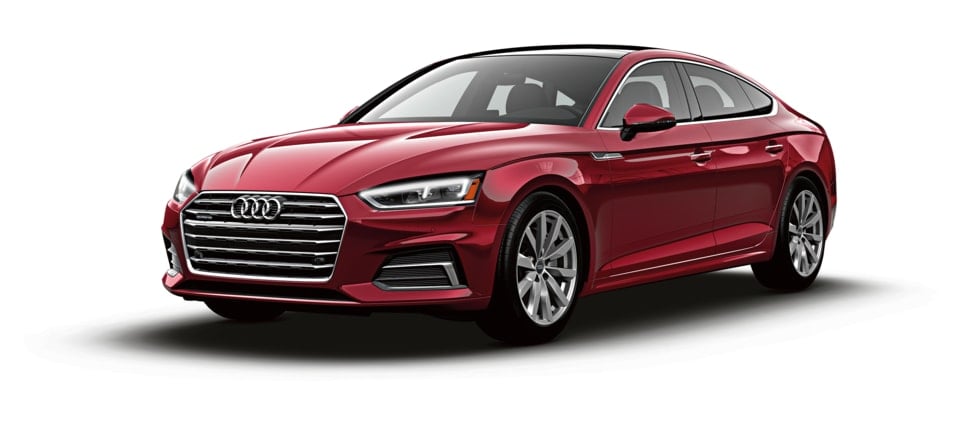 Exhilaration and refinement come naturally with the new Audi A5 Sportback - Available here at Audi Millburn in Maplewood, NJ
For true lovers of luxury, the Audi A5 has always been one of the most revered nameplates in the luxury market. However, if you're looking for equal measure of refined style, performance, and versatility, you'll find all three qualities in the new Audi A5 Sportback here at Audi Millburn. This outstanding luxury sedan offers modern luxury styling with its lithe, aerodynamic exterior. And with its impressively responsive performance and sloping rear roofline opening up to a positively expansive cargo area, the Audi A5 Sportback is sure to make a great fit for drivers who're looking to truly take in the best New Jersey has to offer on the road.
Features of the new Audi A5 Sportback that New Jersey drivers are sure to love!
Versatile interior

Like many new Audi models, the Audi A5 Sportback is dressed to impress on the inside with a myriad of premium materials and sophisticated features. What's more, with ample space for luggage and cargo available, the Audi A5 Sportback offers plenty of room for you to tote around anything you might need on the go.

Refined road manners

Outfitted with a capable TFSI engine and Audi quattro all-wheel drive, you'll never go wanting for engaging driving experiences behind the wheel of the Audi A5 Sportback. What's more, with its available Audi drive select, you can choose to optimize for comfort, efficiency, or even a sportier driving dynamic.

Smart Tech

The Audi A5 Sportback features Audi Virtual Cockpit, a 12.3-inch digitally customizable display that offers everything from conventional instrumentation to navigation and maps, allowing you easy access to all the information you need without ever taking your eyes off the road.
Explore the benefits financing the new Audi A5 Sportback here at Audi Millburn
If the new Audi A5 Sportback sounds like the kind of luxury sedan you'd like to own, we'd love to help you do so here at our Maplewood, NJ Audi dealership. At Audi Millburn, we offer a variety of Audi leasing options that will allow you to drive the Audi A5 Sportback for a term of 24 to 48 months with competitive monthly payments. On the other hand, if you're looking to finance the new Audi A5 Sportback, our team with gladly work with you to secure an attractive rate on a car loan to do just that. So, if you'd like to start exploring your options, feel free to visit us at Audi Millburn at your earliest convenience.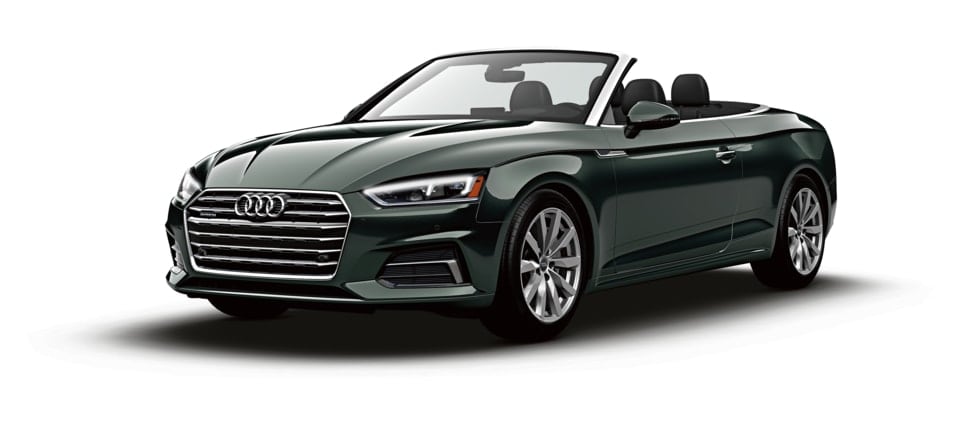 Come to Audi Millburn to See Everything the Audi A5 Cabriolet has to Offer
When you are looking for a convertible that will add new levels of excitement to your life, we have the one that you will love: the Audi A5 Cabriolet. Bringing the high standards of performance, comfort, and luxury that Audi has spent years refining, the A5 Cabriolet will not disappoint in any way. Coming standard with the legendary Audi quattro all-wheel drive system, the possibilities of what you can do are never-ending.
Versatility is a Key Feature
The Audi A5 Cabriolet is a convertible in more than one sense of the word. Yes, you can fold the top down and enjoy the open-air surrounding you so that you can reconnect with the world outside of your vehicle, but it offers so much more than that. The interior allows you to decide if you need to optimize for passengers or cargo with folding seats in the rear, allowing for you to fit your larger pieces of gear. Getting into an Audi A5 Cabriolet is the beginning of every adventure worth retelling.
Visit Audi Millburn to learn about all the Advantages of the A5 Cabriolet
From impressive performance to the most luxurious interior, the benefits of an A5 Cabriolet would make a lengthy list. Even if you were to choose to keep the roof closed, its materials absorb the noise of the outside world to let you focus on what's most important. At Audi Millburn Audi A5 new jersey, we want all of our customers to come and test drive the A5 Cabriolet, it is the only way that you can feel all the benefits of buying, leasing, or financing one.
Price does not include licensing costs, registration fees, taxes and dealer doc fee of $799 which are to be paid by the consumer.
Due to ongoing parts shortage issues impacting global production, the availability of some equipment, options or features may be limited. Please contact your local Audi Dealer for more information, and be sure to verify the vehicle you purchase includes all expected features and equipment. Thank you for your patience as we work to navigate these limitations.